The descent and the final no surprises and the last mile on the seafront of Loano , offers a well-deserved honor walkway to Velasco. A 33 "come Rupiani , Bagioli , Defaye and Montagnoli that sprints for second place and cross the finish line in that order.
Second win of the season for Simone Velasco "I am delighted to have won this goal that was one of my first season objectives ," he explained after the finish line as winner , satisfied for confirming the good things he had already demonstrated during the 2012 season , " I knew I was well, in the race I found the confirmation I was looking for , and when I accelerated my opponents have failed to keep up with me . "
Also met Domenico Anselmo and Michelino Davico who celebrated another great edition of the Trofeo Cittą di Loano " This year the boys were not spared and gave an afternoon of great cycling . You do not win by accident , we knew that Velasco and Rupiani were among the favorites of the vigil and we are happy that the path has confirmed the value of these talents of Italian cycling on our part we can not record another organizational success and the overall success of a partnership that has already begun to bear their fruits. "
full UCI official arrival
arrival:
1° Simone Velasco (Work Service)
che compie i 128 km in 3h04'45" alla media dei 41.570 km/h
2° Daniel Rupiani (Cipollini Assali Stefen) a 33"
3° Nicola Bagioli (Canturino 1902)
4° Jeremi Defaye (Cote d'Azur)
5° Andrea Montagnoli (Team Palma Cipriani e Gestri)
6° Luca Merelli (Uc Bergamasca) a 1'39"
7° Lorenzo Rota (Aurea Zanica) a 1'47"
8° Riccardo Bennati (GB Junior Team) a 1'50"
9° Simone Guizzetti (Team Giorgi) a 1'54"
10° Luca Zullo (Team Palma Cipriani e Gestri) a 2'00"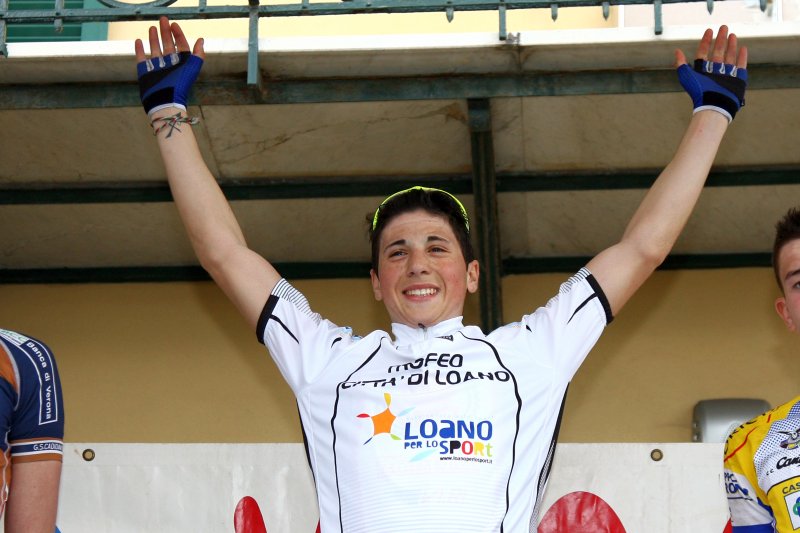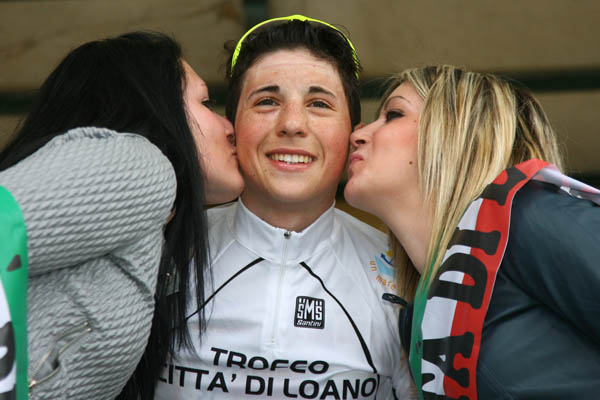 press release - 42° Trofeo Cittą di Loano - www.trofeocittadiloano.it - press@publiwebitalia.com